Nourish your hormones through your entire cycle.
Our Cycle Balancing Set includes 4 unique herbal tea blends to support each phase of your menstrual cycle (even if it's irregular).
Formulated by a hormone Nutritionist, sipping these healing blends through your cycle can help balance estrogen, progesterone, support liver detoxification, nourish your body with essential minerals and vitamins and balance stress levels and it includes a variety of organic adaptogens and medicinal plants.
Made with love, in Ontario Canada 🇨🇦
Flow ~ Menstrual Phase
5 powerful plants & adaptogens
Eases uterine cramping

Supports liver detoxification
Anti-inflammatory + digestive support
Iron + calcium + vitamin C rich
Refresh ~ Follicular Phase
Replenishes lost minerals post bleed

Adaptogens & nervous system support
Anti-inflammatory
Iron, calcium + zinc rich herbs
Energize ~ Ovulatory Phase
Blend of 5 powerful plants & adaptogens
Mood booster & clear focus
Relieves anxiety & tension
Brain boosting herbs
Balance ~ Luteal Phase
Blend of 6 powerful plants
Eases stress + anxiety & PMS

Supports progesterone production
Anti-inflammatory + digestive support
Calcium + minerals + B vitamins
Cycle Syncing & The Benefits
YOUR MENSTRUAL CYCLE HAS 4 DISTINCT PHASES AND EACH PHASE AND THE HORMONAL CHANGES THAT COME WITH IT.
People who have menstrual cycles are always somewhere within the 4 phases of the cycle. The menstrual cycle is more than the days of menstruation, or the period. It consists of four phases: menstrual phase, follicular phase, ovulation, and the luteal phase. In most cycling people, these four phases will repeat regularly (around every 21-35 days) until levels of the reproductive hormones decline in perimenopause and menopause. In short, cycle syncing is a way to achieve balance in harmony in response to the 4 phases of the mesntural cycle and the different needs for your body during each phase. It's a tool that can help you optimize the way you feel and manage differnt symptoms of cycling. Fluxuating hormones are the reason behind why we can feel so invincible one week and hardling recognize ourseles the next. Cycle syncing gives you the power to listen to your body's natural rythms and align your work, workouts, nourishment and energy with those shifts.
WHAT ARE THE BENEFITS?
The benefits of cycle syncing are truly endless but the makor ones include:
Helps you undertand why you feel the way you do at certain times during your cycle
-Increases productivity & energy balance
-Blood sugar balance + optimize nutritonal needs
-Replenish nutrient deficiencies
-Relieve symptoms and discomfort associated with the menstural cycle
-Provide clairity around both the physical and mental shifts
"You are meant to feel amazing in your body. The key to this is to align with your unique flow & sync with your cycle."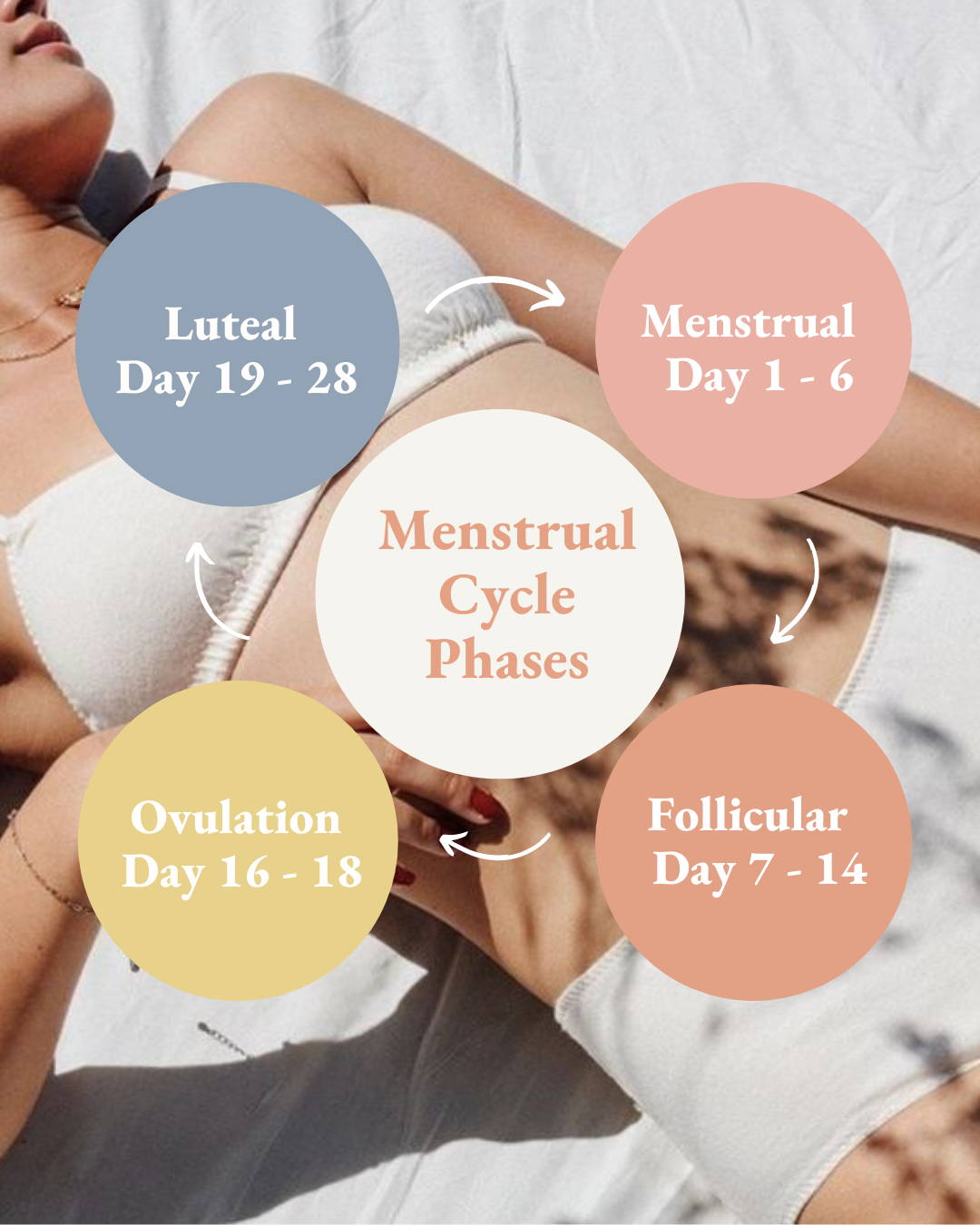 Our teas are blended with organic superior quality ingredients. and are all Certified USDA Organic. We have built strong relationships with farmers around the world; we only source our ingredients from organic farms that exist in harmony with their communities and nature.
In doing that we make sure that you get the highest quality plant medicines in every jar of tea.
---
Cycle Balancing Tea Set - 3 Month Supply
Regular price
Sale price
$76.00 CAD
Unit price
per
Share