organic wild harvested oil
Breast is a herbal infused oil used to promote lymphatic circulation, ease tenderness and help nourish your breast tissue while creating a daily ritual of self-care.
Breast was created for women by women who experience breast tenderness, PMS, swelling, & fibrocystic breasts, stretch marks & dry skin to increase lymphatic flow, skin tone, and elasticity, as well as hydrate all while softening into the power of your femininity with an open heart.
These organic wild harvested herbs are infused in oile and grepeseed oil and lightly scented with notes of Geranium, Roman Chamomile, and Lavender essential oils
Breast. can be used in cases with mammary abscesses and mastitis.
Proudly made with love, in Ontario, Canada 🇨🇦
Organic Wild Harvested Herbs
Wild harvesting & wildcrafting means we use plants that are growing untamed in their native habitats; these plants are untouched by pesticides, chemicals, or any sort of human intervention.
Our herbal oils are as 'organic' as it gets, and wild harvested localling on our founders property in King City and near by land.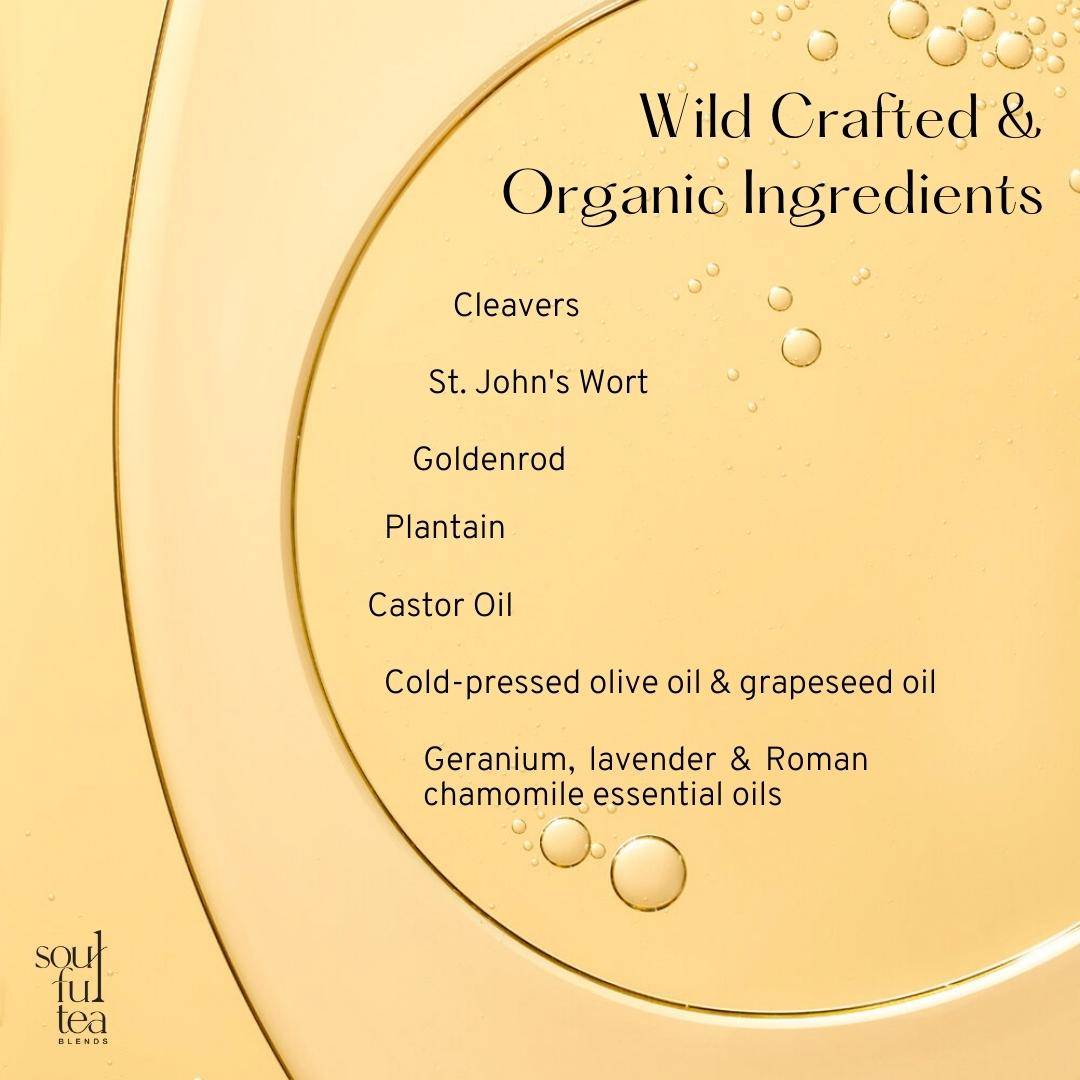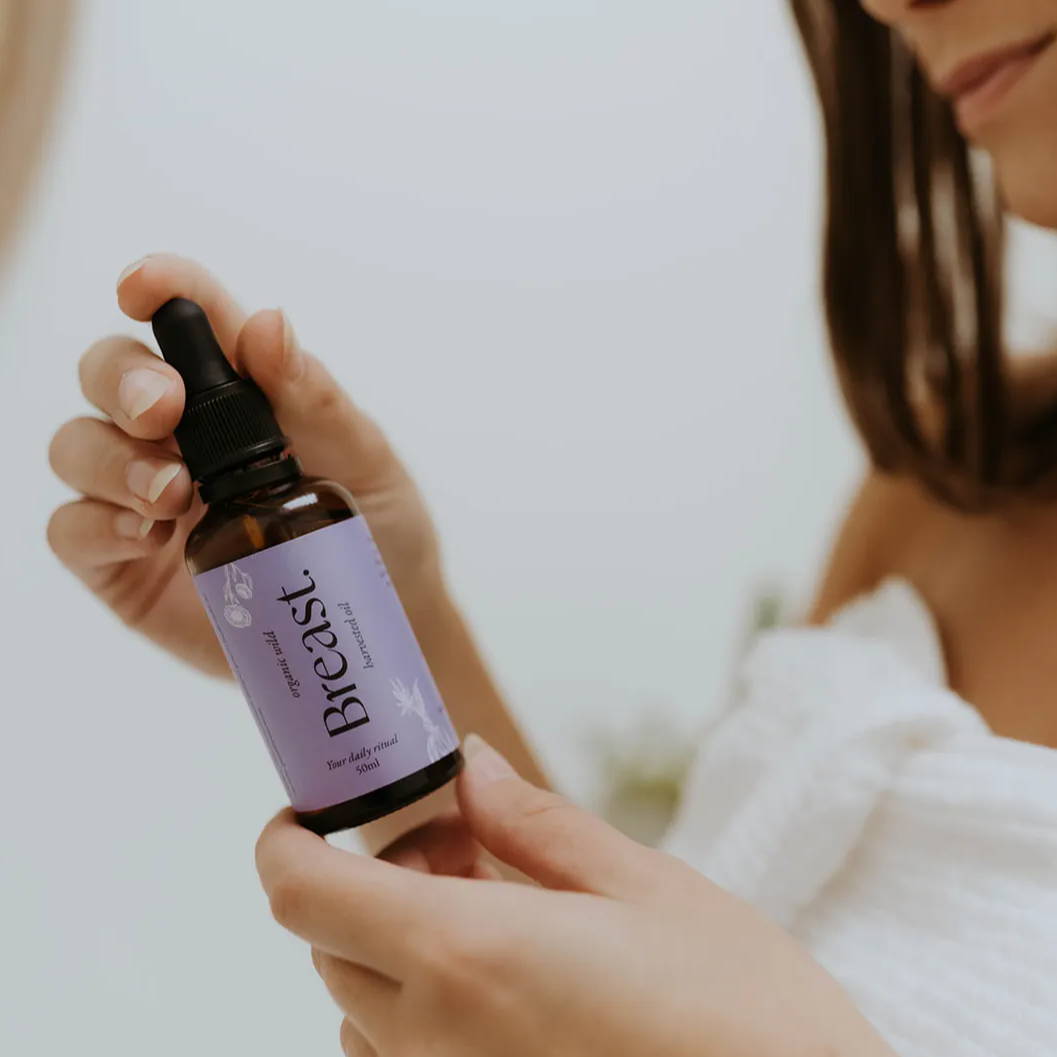 Womb oil is grounding & uplifting oil which harnesses the yellow sunlight of St. John's wort with the protective and mothering nature of Motherwort. It was created to help reconnect you with the magic of your womb/womb space, deeply nourish your womb, and bring ease and reduce inflammation.
Womb massage is a nourishing practice you can practice daily to promote circulation, ease pain & inflammation and nourish your womb space. If you are tryin to conceive you can do a longer massage at least once a week, aim for at least 15 minutes, so that you can really bring your attention inward.
Move slowly, breathe, and bring awareness to both your hands as well as internal sensations.
You might find areas that are more tender than others -- focus on these, but try not to induce pain.
Sensation and tenderness is okay, be gentle.
Post-ovulation massage is incredibly healing, but not recommended if you might have conceived.
The increase in blood flow to your womb brings cellular healing, vitamins and nourishment and helps with healthy menstraution and fertility.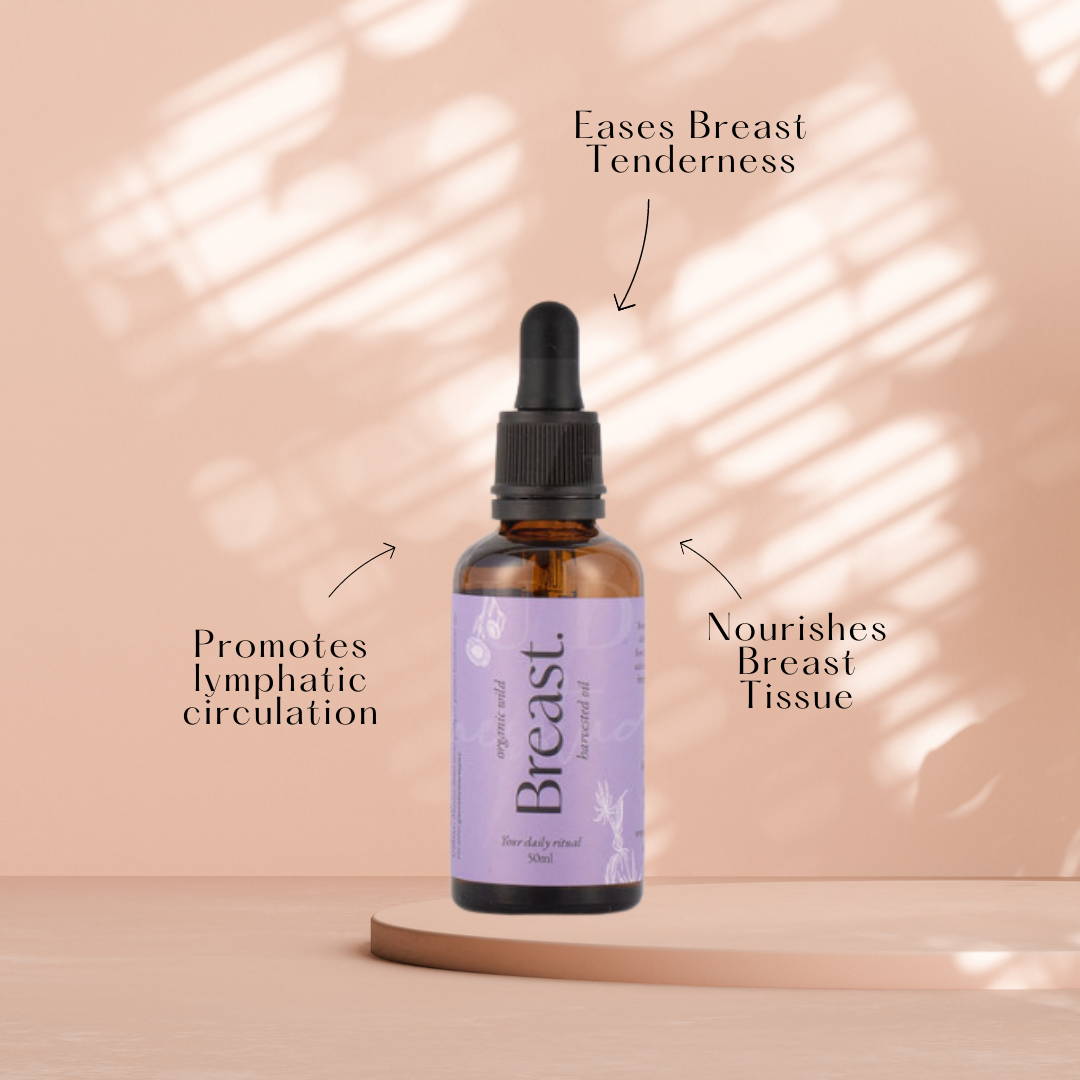 ---
Shop Our Period Essentials
---